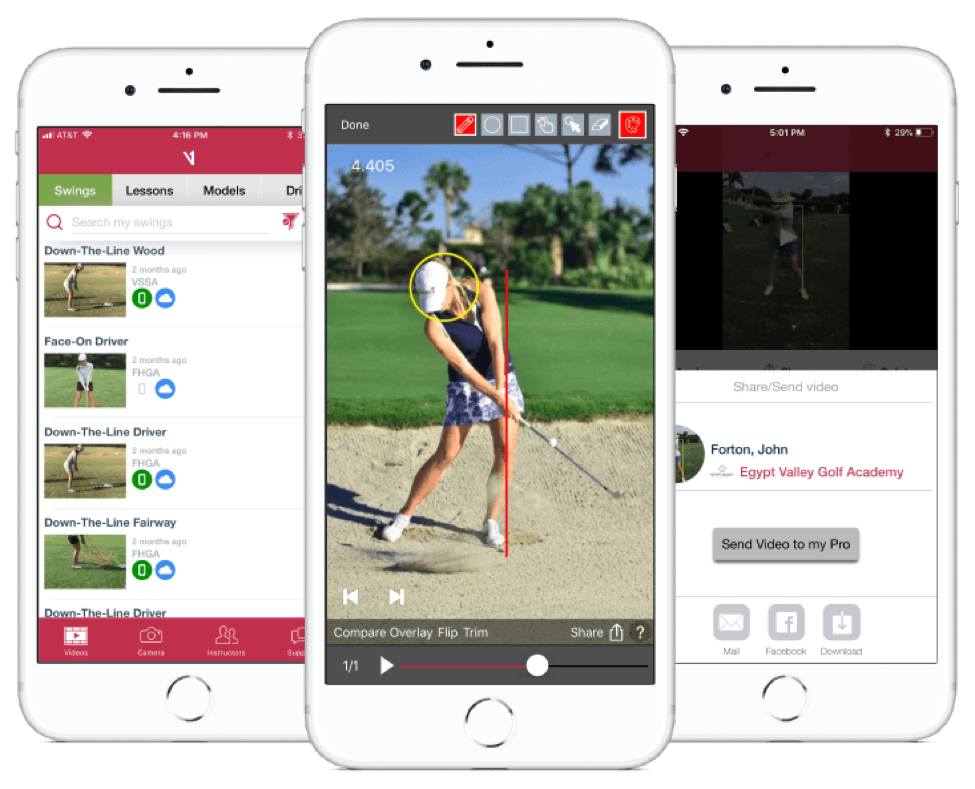 View expert analysis of your golf swing online and give yourself the competitive edge. Simply film your swing and send it to the academy instructor of your choice via the FREE V1 Analysis Software and they will personally analyze your golf swing – all without leaving home!
** Required – V1 Home Software is required in order for you to be able to upload your swing for Fred's analysis. This software will simply capture your swing and allow you to send it to Fred through the V1 Golf Academy for the thorough swing analysis.
For an online learning experience (4 videos) and complete video analysis of your swing a fee of $200 adult and $160 for juniors will be billed to your credit card. Please allow 48 hours to process your video.